Update Heineken Hoek #1: tower crane assembly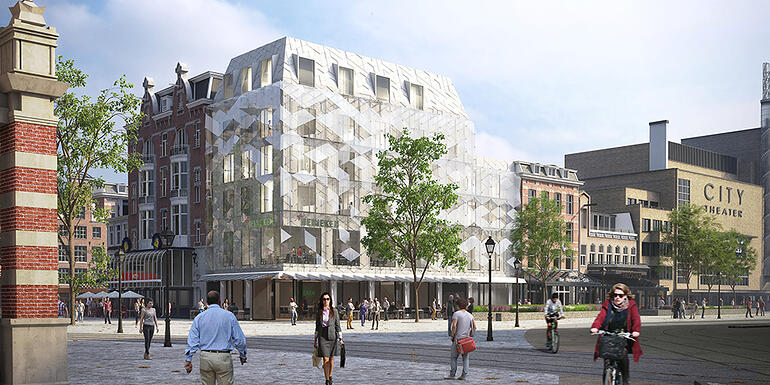 Dear businesses and residents,
With this update we would like to inform you about the assembly of the tower crane.
The assembly is scheduled on March 16th from 06:00 till 19:00. It is possible that you experience some noise pollution, for which we apologise.
For both your safety and our safety, a section around the construction site will be cordoned off and we will deploy traffic controllers around the construction site. It is also necessary to temporarily close the access to the bicycle shed on the north side of Leidseplein during the day. This access will be open if an emergency arises. We understand that these precautions may inconvenience you, so we are doing all we can to complete the assembly of the crane within a few working days and limit nuisance to a minimum.
Kind regards,
Caransa Groep B.V.
J.P. van Eesteren B.V. – 'Heineken Hoek' Implementation Team